A modern day Business User Centric Platform, suitable for mode of delivery. It is Non Restricted and Exploratory which focuses on Agility and Speed. It brings seamless Analytics, Mobility, Cloud and Social Media to users.
ONE STOP SOLUTION FOR ALL YOUR BI NEEDS WITH END TO END IMPLEMENTATION
One of the most unique and outstanding platform that provides Descriptive, Predictive and Prescriptive Analytics on all devices.
Avail interactive data visualization to any given business information with the personalized portal of BDB. Create visual Dashboards, Business Apps, Geospatial Analysis, and Business Story in a simplified way.
Make exploration of the large amount of data easy, interesting and rapid. Pull data from multiple sources, organize and use it as per the need. Get benefited by the accurate insight and wise vision towards your business. Get it started on-premises or on cloud.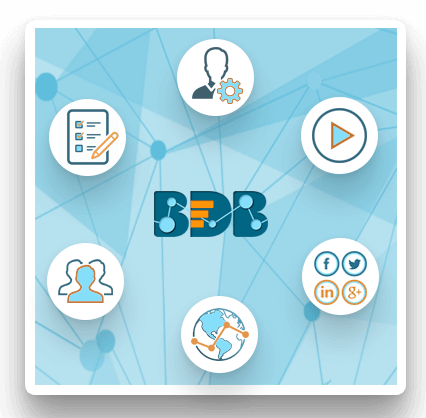 Why Customers Choose BDB Solutions

Flexibility
Leverage Data willingly via in-memory or live data connections with speed and agility.
Customization and Scalability
Personalize according to the requirements and roll our BDB platform at all department levels.
Security
Assign security permissions at any level with multitenancy feature.

Diversity
Users can avail Self-Service BI dashboards and big data all under one platform.

Interactive GUI
Appealing graphical user interface for a simple and yet an enchanted feel.

Security Compliance
A resilient security infrastructure complying PCI-DSS standards.