Drive your Business from Mobile Devices
Get a mobile app that gives you the insights you need to make better, faster, and more confident decisions.
Mobile Analytics
Use best-in-class native mobile app with touch-optimized reports and dashboards to securely access essential business information at the tap of your finger.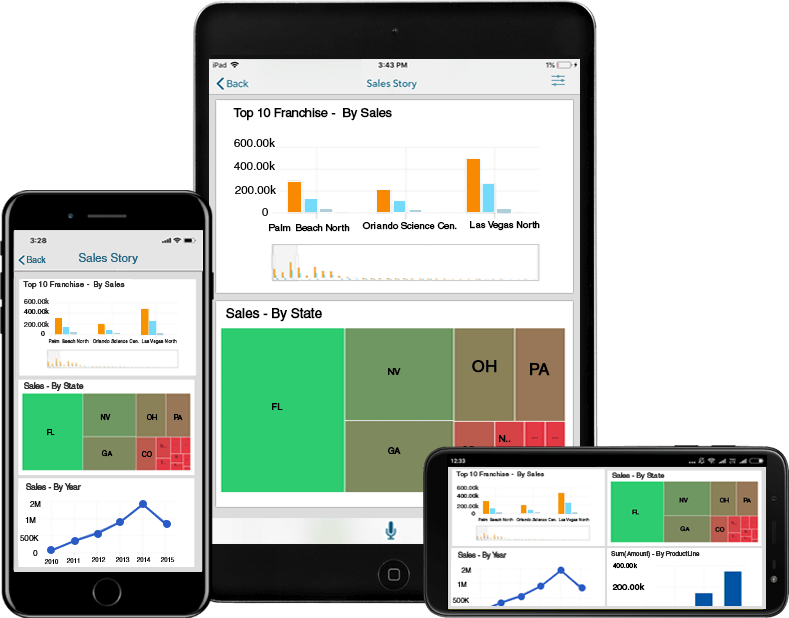 Experience Conversational Analytics
Interact with your mobile app and instantly get the visual reports prepared for you. Let your voice command drill-down to the deeper granularity of data with our AI-enabled responsive search. Add your query results to update your overall business story with more profound data insights.
Watch Video: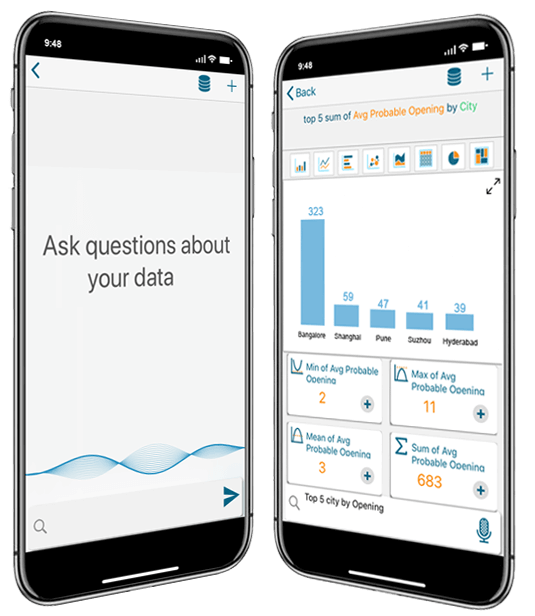 Adaptive Charts
Drag and drop the desired dimensions and measures to instantly generate a view. Apply multiple filters to explore your vision through the assembled piles of data. Avail 360° view of your data with the flexible charting range and select the best fitting visual for clear business insights.
Create & Manage Your Data
Create self-service BI reports using appealing visualization with BDB mobile apps. Get trusted insights through your easy-to-read mobile business reports. Manage your business data by organizing the collection of insightful reports in folders and documents.
Share & Collaborate
Annotate reports with your touch-enabled visualization to highlight the important aspects and share them with your team to make sure the team does not miss out on the trending updates and always make informed decisions.
Optimized for Every Device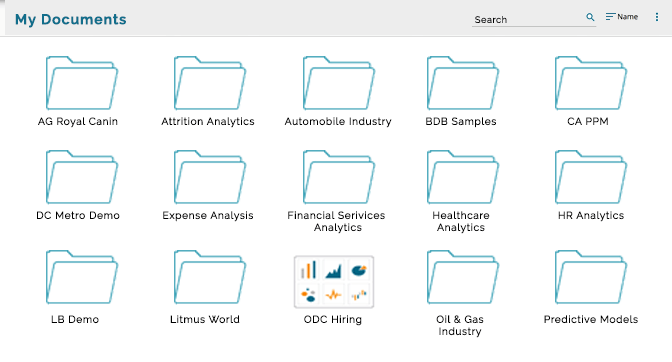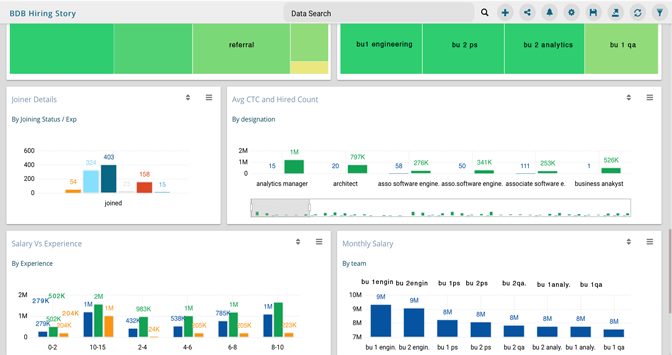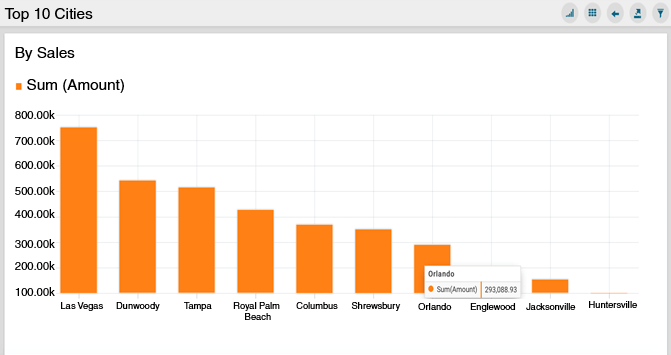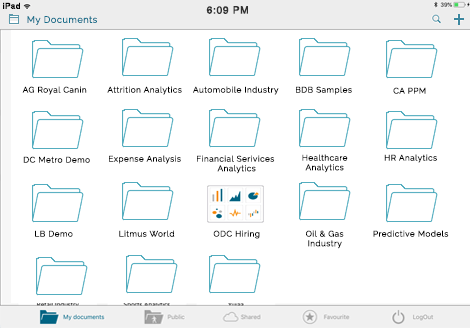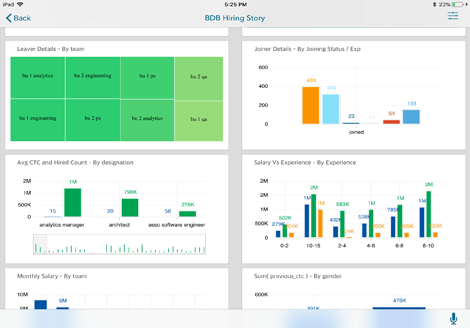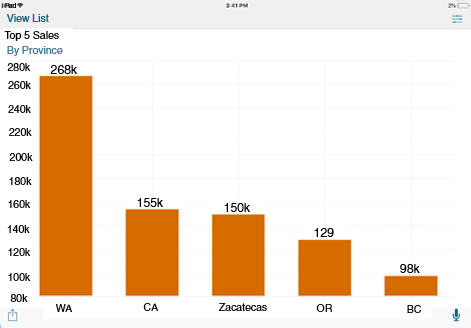 Features Optimized for Every Mobile Device
Interactive User Interface
Intuitive Data Exploration
Fluid Viewing
AI-enabled Search-driven App
Security Compliant
Smooth Navigation