Vigorous Data Grounding
Empower users to discover, merge and cleanse data effortlessly. Transform your business data into trusted insights with BDB self-service Data Preparation. Accelerate data usage across the organization by improving data quality. Integrate agile data to make data-driven decisions.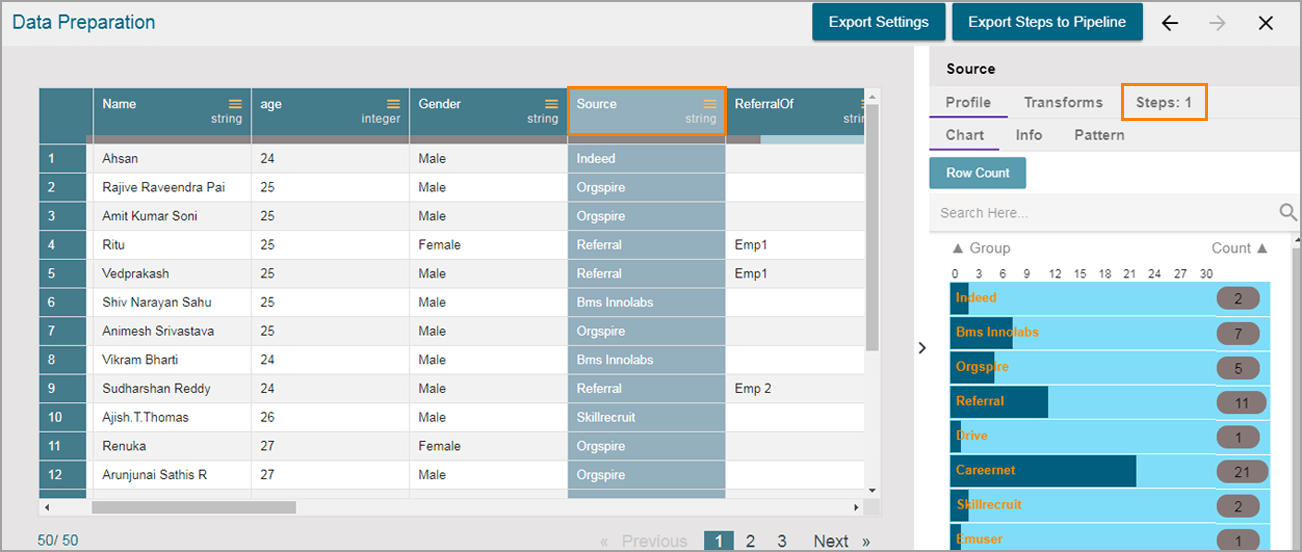 Invest More Time in Data Analysis
Data analysts can instantly detect anomalous records (rows with invalid or empty values) and purge the unwanted data sets in a few clicks using Machine-Learning based smart techniques and sampling. Identify errors and apply changes to any size of data set from any source. Export the analysis ready data in minutes.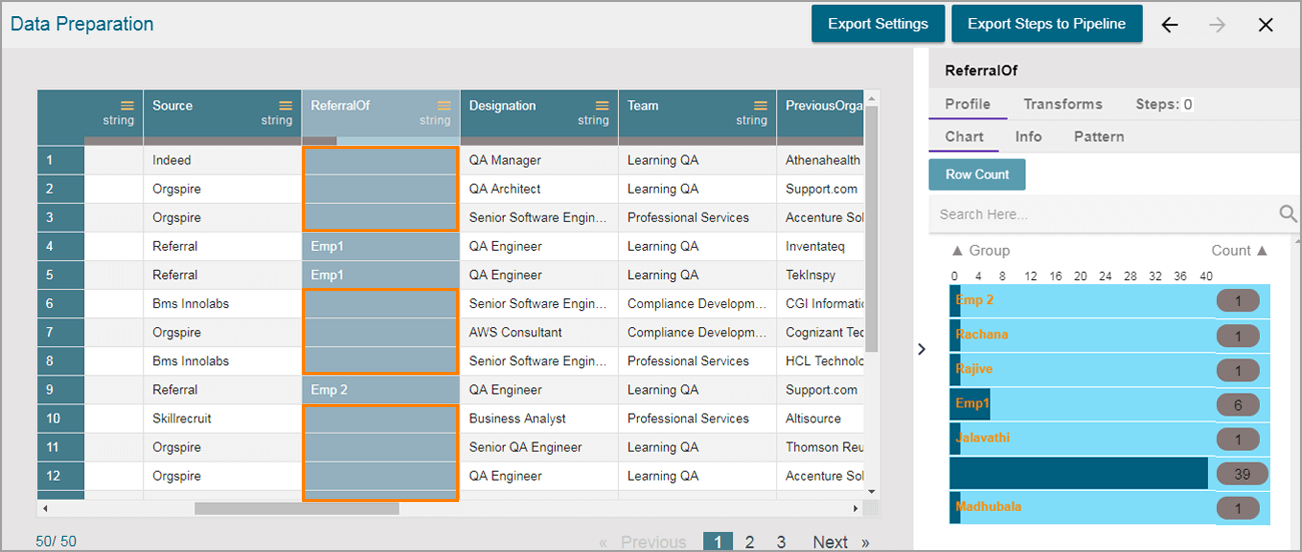 Speed Up Insight Discovery
Automated detection of groups and categories in your data can be viewed through a frequency table. Filter groups in a single click and transform data matching filter conditions. Get Intelligent Data Transformation suggestions based on data type and quality.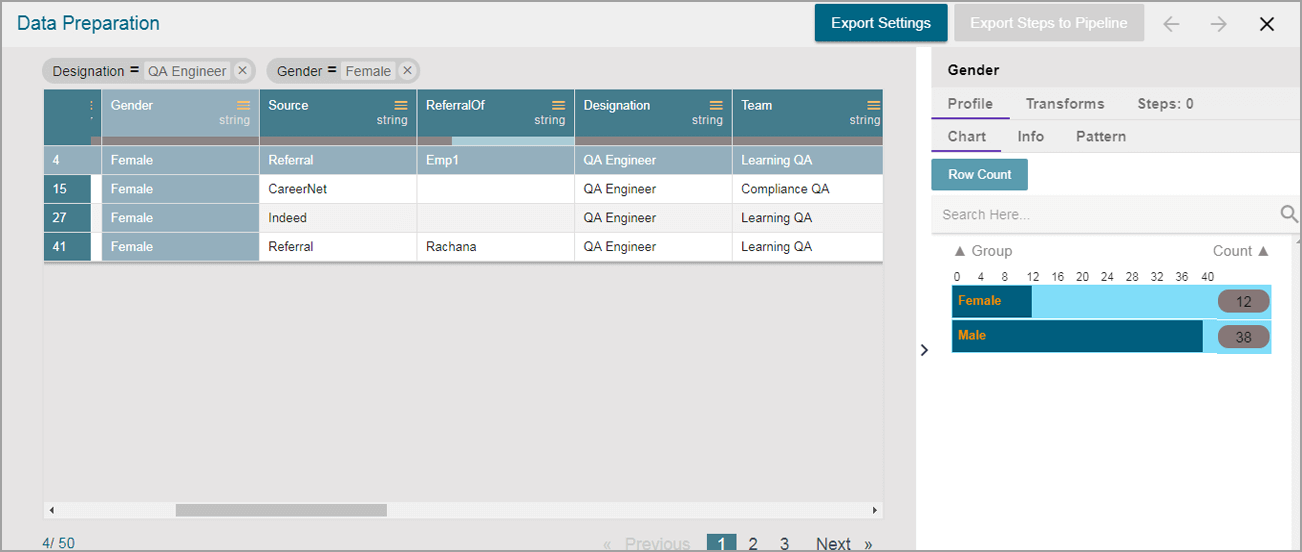 Reliable Self-Service Access
Improved data quality implemented by Business Users loses control and visibility by the IT, but BDB Data Preparation provides easy to use and efficient data preparation tool for regular IT usage. Self-service Data Preparation functionality increases the accuracy of decisions governed by a definite process, concealing rules and workflow-based data curation while reducing the risk of deflation compliance.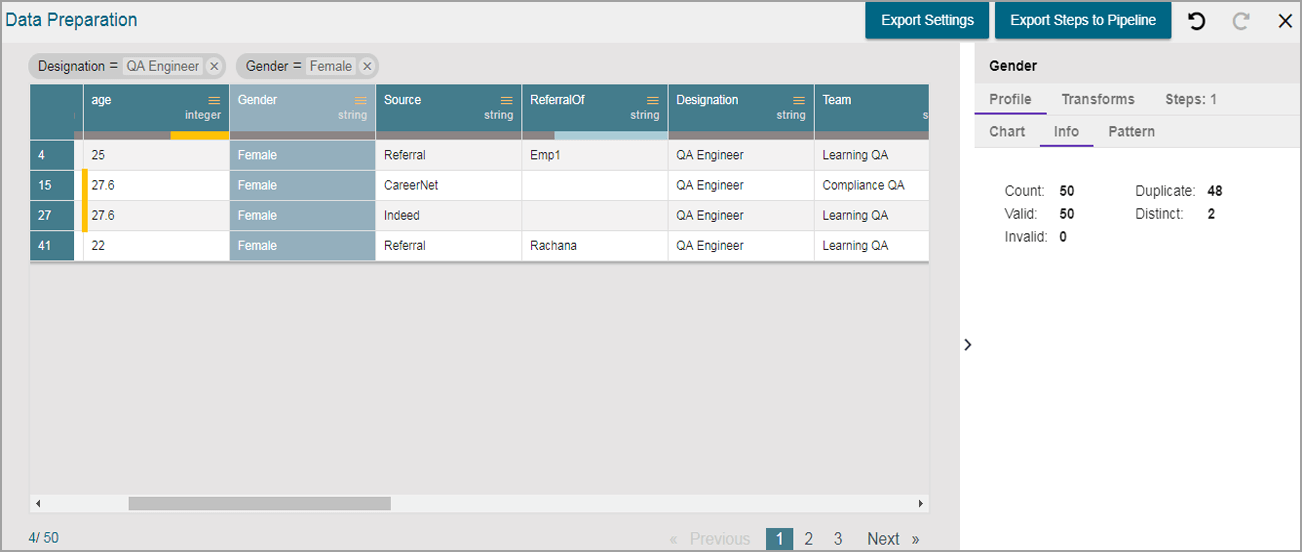 Transforming your Business Data into Success Stories
Our Data Preparation module can turn any Business data into a cost-effective and custom-made experience. Get an enhanced understanding of current business data and provide quick solutions to correct it with the available transforms.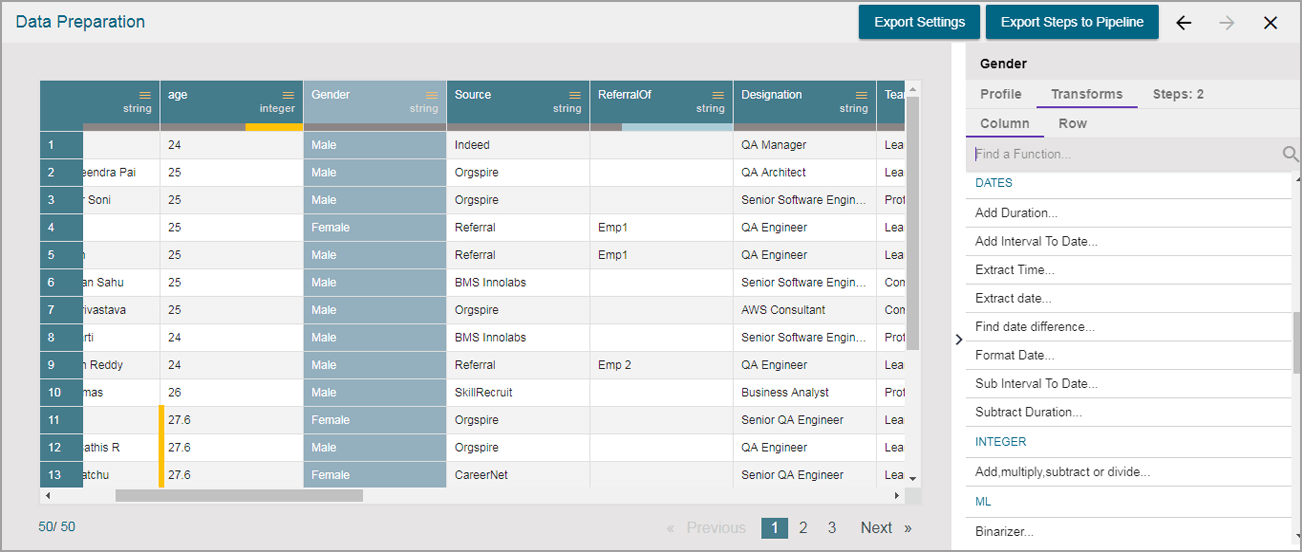 Use Tested Preparations to Accelerate Analytics
Embed prepared data into batch or bulk for streaming data integration scenarios. Save transformation rules as preparation and apply tested preparations on big data in the cloud or on-premise to accelerate your analytics process of discovering valuable insights. Share your purified datasets with others for rapid business decision making.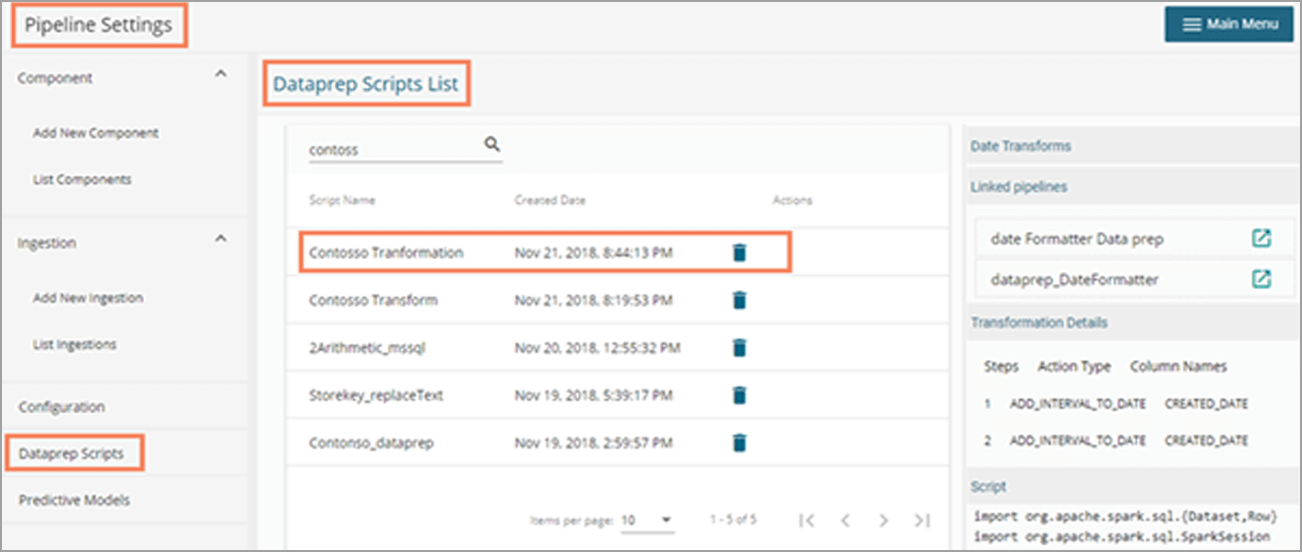 Features of Data Preparation
Option to view sample data (10 K) in a paginated grid.
Option to get a statistical profile of the data
A quality bar that indicates the percent of valid, invalid and blank rows.
50+ transforms that can be performed on the data.
Ability to view the changes in data, after each transform.
Ability to undo/redo the transforms if changes are not acceptable.
Option to write nested transforms using SQL transform.
Option to view the list of transforms performed on the current data.
Option to filter data by clicking on the profiling charts.
Option to perform transforms on the filtered data.
Option to export the steps to ETL /Pipeline so that it can be performed on full data.