BDB Decision Platform: Dynamic Data Analytics for your E-commerce
---
"The use of data and analytics, in general, is going to be a basis of competition going forward... Those companies that are able to use data effectively are more likely to win in the marketplace."- Michael Chui from McKinsey Global Institute
"Information is the oil of 21st century, and Analytics is the combustion engine" - Peter Sondergaard
Nowadays, the growth of eCommerce market in India is expanding as it attracts lots of retailers to have an online store to boost their business worldwide.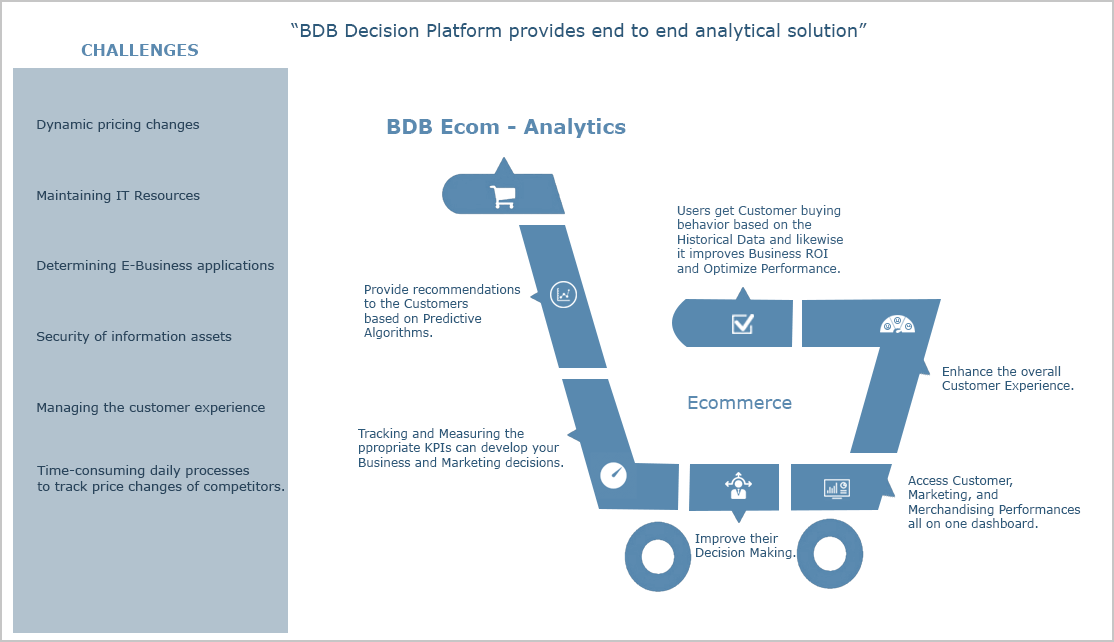 With the growth of the Internet, the E-commerce sector has seen a major shift in their strategies and developments over the years to tap as much of the customer base as possible and it also adds ease of shopping.
E-commerce is growing worldwide but it is still facing obstacles in ramping up.
E-commerce sector is facing many challenges as dynamic pricing changes, maintaining IT Resources, determining E-Business applications, security of information assets, managing the customer experience, and time-consuming daily processes to track price changes of competitors.
In BDB Decision Platform we provide them end to end analytical solution. E-Commerce players use real-time big data and predictive analytics to improve their decision making, provide recommendations to the customers based on predictive algorithms, and enhance the overall customer experience.
Access customer, marketing, and merchandising performances all on one dashboard.
It involves a crazy amount of activity to manage e-commerce business. You must be aware of everything that's happening around your business. This means that you need to follow up on the prices, new offers, deals, promotions, etc.
Tracking and measuring the appropriate KPIs can develop your business and marketing decisions.
To measure the success of e-commerce it is necessary to select the right KPI's (Sales conversion rate, website traffic, CLV, Customer Acquisition cost etc) and then track/measure their corresponding metrics and set proper benchmarks.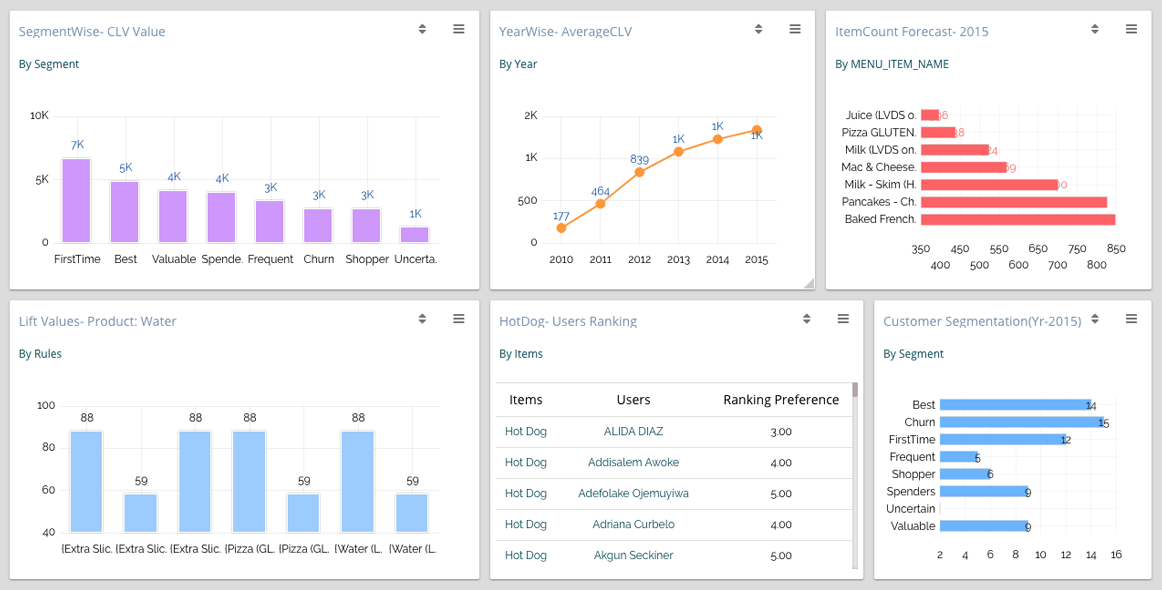 Big Data analytics can help the decision makers to identify and predict trends, understand customer behavior, predict risks, make better pricing decisions, identify potential profit sources and much more. It also enables merchants to track each user's behavior and connect the dots to determine the most effective ways to convert the one-time customer into repeat buyers.
BDB will help e-commerce firms to use data more efficiently, drive a higher conversion rate, improve decision making and empower customers. Marketing isn't just about reacting to your customers' behaviour. You can now predict their behaviour with advanced technology and initiatives.
Businesses use historical data and outcomes to build predictive models that provide information on near-term and long-term customer behavior. It also allows us to accurately measure ROI and optimize future performance.