Campaign Analytics – Unleashing digital marketing experience on BDB
---
With time passing by, marketing has evolved from a creatively viewed mere cost center to a highly measurable analytical function. From email marketing to social media campaigns and AdWords, everything is aimed majorly towards improving customers' experience and business development. As new technology and channels are popping up every day, marketer must tailor and unfold the analytics strategy and skills to stay competitive.
Marketing campaigns are strategically important to any business. Now a days, marketers spending on campaigns and Ads want rapid insight of its impact in the market. To get to the top and stay there, you must effectively manage campaigns.
The point of issues faced are:
Constantly changing consumer behavior.
Budgetary allocation, business wanting to improve its efficiency and market position.
To Figure out, what to offer and to whom instead of inundating the population with a multitude of offers in the hope that campaign achieves a better hit ratio.
So, where do we start from?
When executives look at the colossal data, they will scan and make quick decisions, rarely checking back. That's where dashboards and data visualizations play a major role. The way you present the data can make or break your case.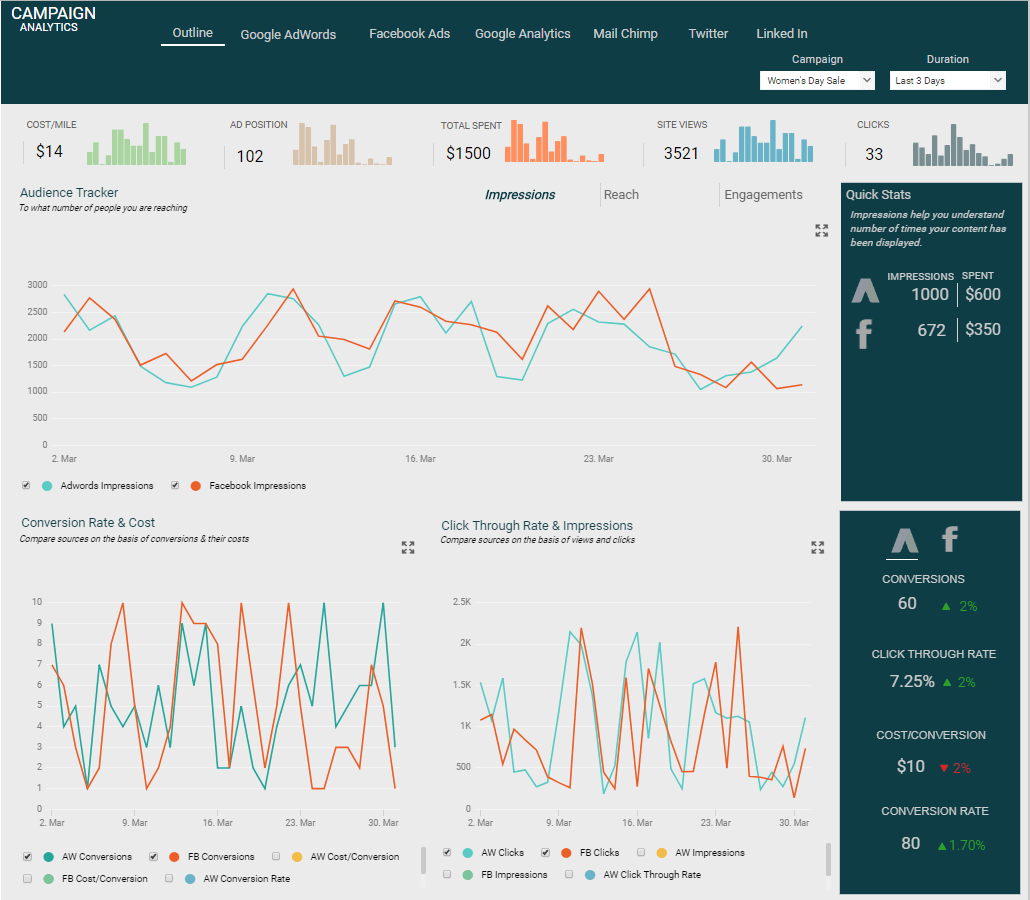 BDB gives you end to end solution that aggregates, analyzes, and visualizes bulk data from different data source connectors quickly, efficiently and reliably. Businesses will be able to comprehend where and how much to spend, improving cost efficiency and minimizing planning effort. Our platform will help you track your campaign's performance. Picturizing how your campaigns are bringing visits, clicks and conversions to your site. BDB provides you with total transparency which helps in making future decisions appropriately. Access your data anywhere, anytime on your desktops, tablets, laptops and smart phones. The voluminous data retrieved is a visual treat on mobile view. Our solution is adaptable and flexible to all kind of devices.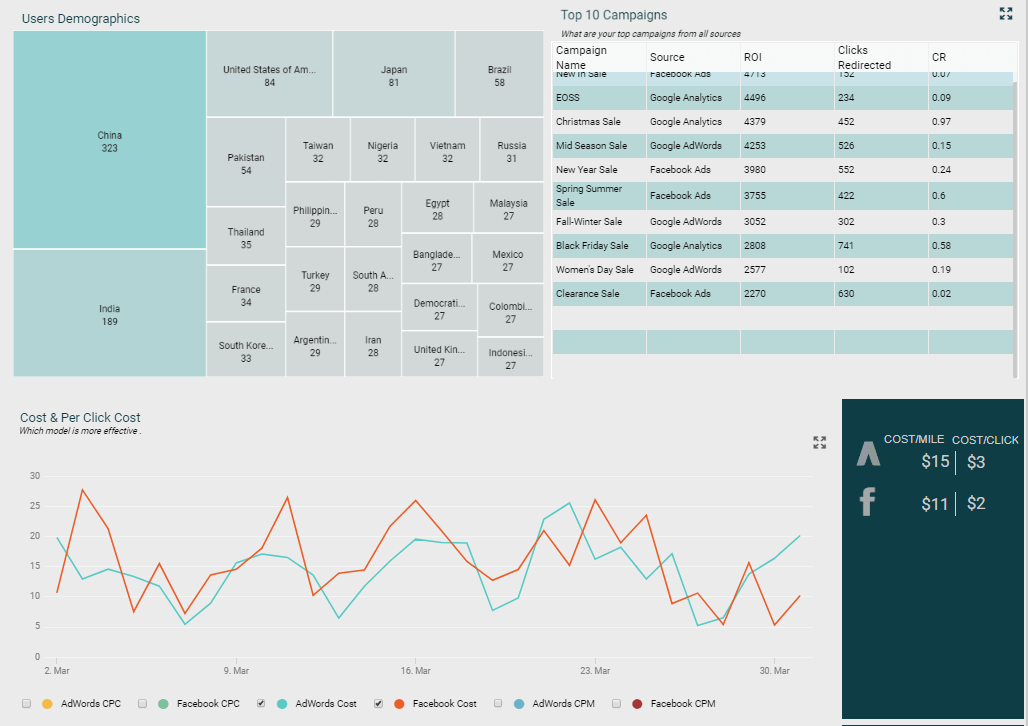 We supercharge your marketing capabilities with a toolkit of powerful resources including Google AdWords campaigns, Social Media Campaigns and Google Analytics. To survive and thrive in today's ferocious market, you need to have your finger on the pulse.